Hi, nice to meet you!
If you are a UK brand or vendor/seller looking to expand on Amazon France, you are likely to come across two main hurdles:
The French's need for localised content
The French are extremely proud of their language and culture, and only 39% of the population report being able to speak English to some degree. Most French buyers are reluctant to buy from websites which are not written in French, due to a lack of trust. In order to gain their trust, you need to speak their language and market your products with high quality, localised content.
Amazon's search algorithm
Amazon is a search engine, with a specific search algorithm called A9 and a number SEO and optimisation rules to get your listing to the top. In order for your French customers to discover your brands and products, you need powerful optimised listings.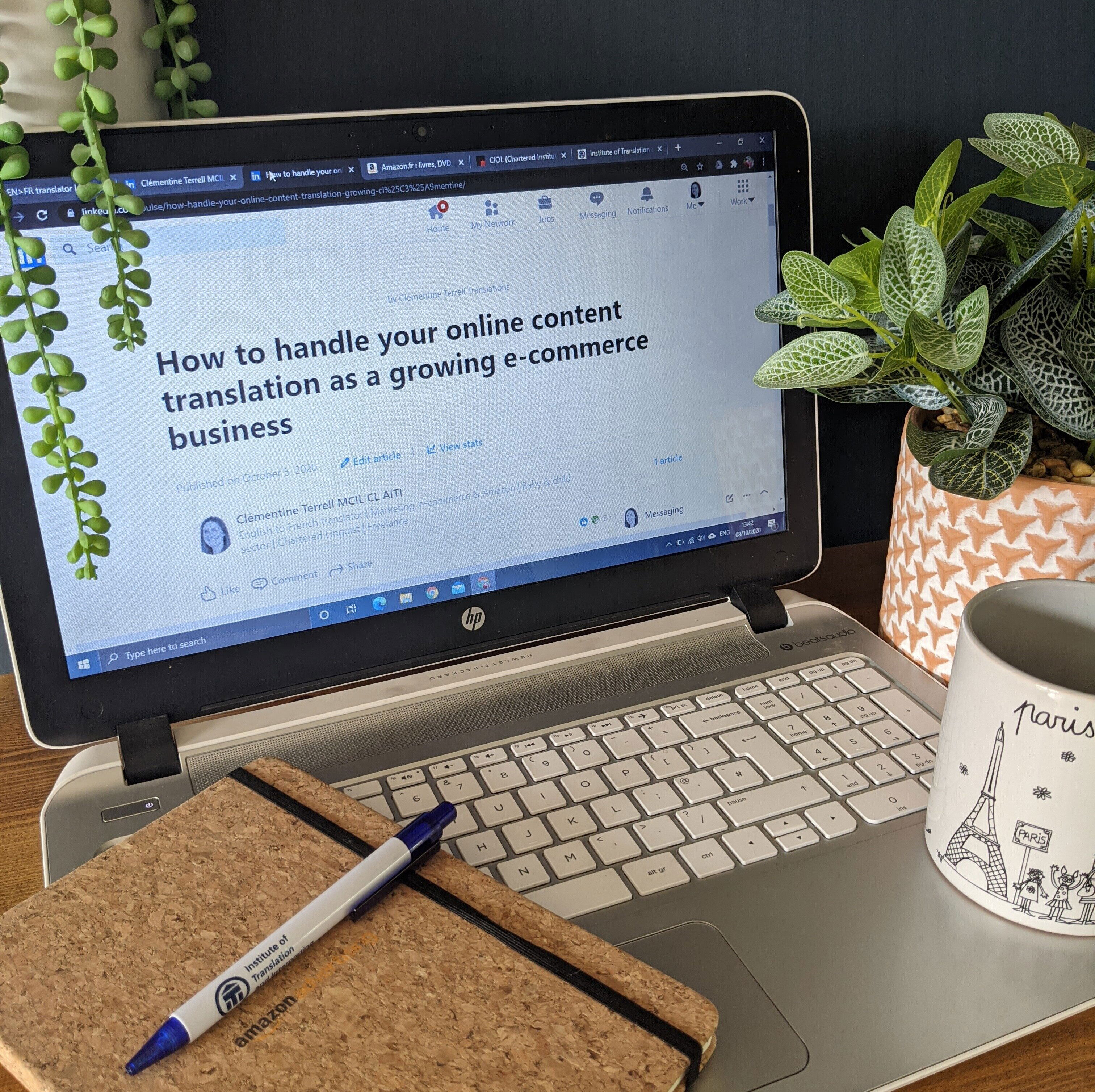 This is where I can help you
My name is Clémentine Terrell, I am a UK-based native French professional translator and Chartered Linguist.
I am also Amazon Retail & Advertising Certified.
I have been helping UK brands launch and grow on the French-speaking online market since 2014, with a strong focus on Amazon France.
My aim is to help get your products where you want them to be: at the top of your French customers search results and in their shopping basket.
I do this by translating/localising/transcreating online content with 3 main objectives in mind:
● Make your brand's tone of voice come alive in French. No word-for-word translation here!
● Instil trust in your French-speaking customers with localised content they will understand and relate to.
● Ensure your products are easily searchable with relevant SEO keywords.
Take a look at my Services page for more details on how I can help you succeed on Amazon France or contact me for an initial chat about your needs.